Matching Donation from The Bravitas Group/Silver Family Foundation a Great Success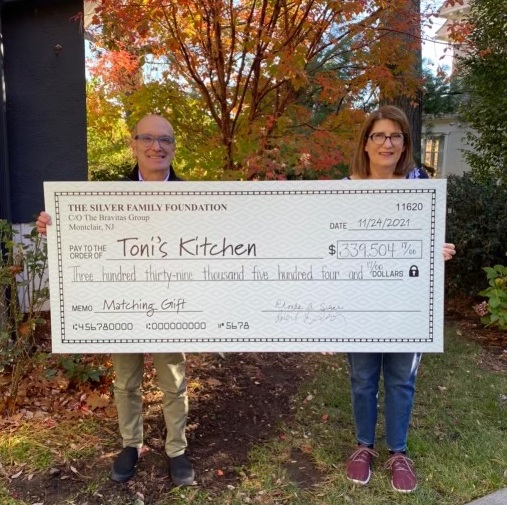 We are so grateful to The Bravitas Group/The Silver Family Foundation for their incredibly generous matching donation to Toni's Kitchen. In a six-day period in November, our family of supporters donated more than $339,000 and the Bravitas Group/The Silver family Foundation matched every donation! The funds raised will help us immensely in supporting those in our community with food insecurity.
When they announced their match, Bob and Rhonda Silver, longtime supporters of Toni's Kitchen, talked about the importance of fighting food insecurity.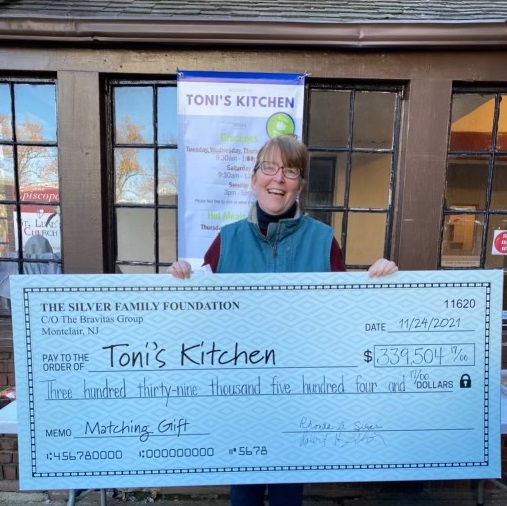 "Hunger negatively affects every facet of a person's life," explained Rhonda and Bob. "We are honored to have the opportunity to help bring relief to those who are hungry in our local community."
Since the onset of the pandemic, we have seen our numbers rise from 240,000 meals provided annually in 2019 to almost 1.5 million expected in 2021. The need for food assistance continues to be great in our community, and these donations will help countless families dealing with food insecurity.
We want to thank Bob and Rhonda Silver, The Bravitas Group/The Silver Family Foundation, and all of our supporters for their amazing generosity!