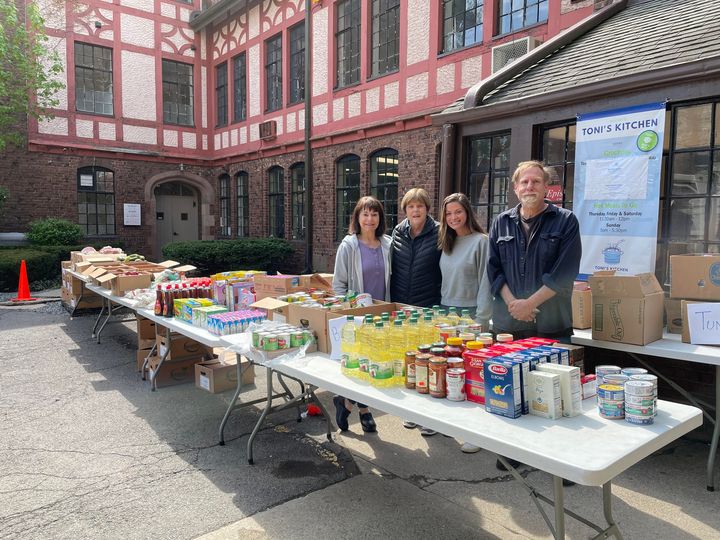 Grocery Programs
Groceries donated by the community are organized for distribution to neighbors in need through a number of targeted initiatives.
Choice Pantry: Groceries are available for pickup onsite at Toni's Kitchen at St. Luke's Church 7 days a week. Visitors can select staples, fresh produce, dairy and frozen items that best suit their needs.
TK Delivers: Home delivery of meals and groceries to families and seniors whose work schedule, health or childcare needs might keep them from picking up food onsite.
Neighborhood Pop-Ups: Toni's Kitchen now has neighborhood pop-ups in the three communities we serve: Montclair, Bloomfield and West Orange. These pop-ups provide farmer's market style set-ups for families to choose fresh produce, shelf-stable groceries, and hot meals from our kitchen.
Family Meal Kits: We love when kids cook!! Toni's Kitchen now provides Healthy Meal Kits for families to take home and prepare together with their kids. All the ingredients for a fresh, produce-rich meal are included. Got a recipe we might use? Share it with us! hello@toniskitchen.org