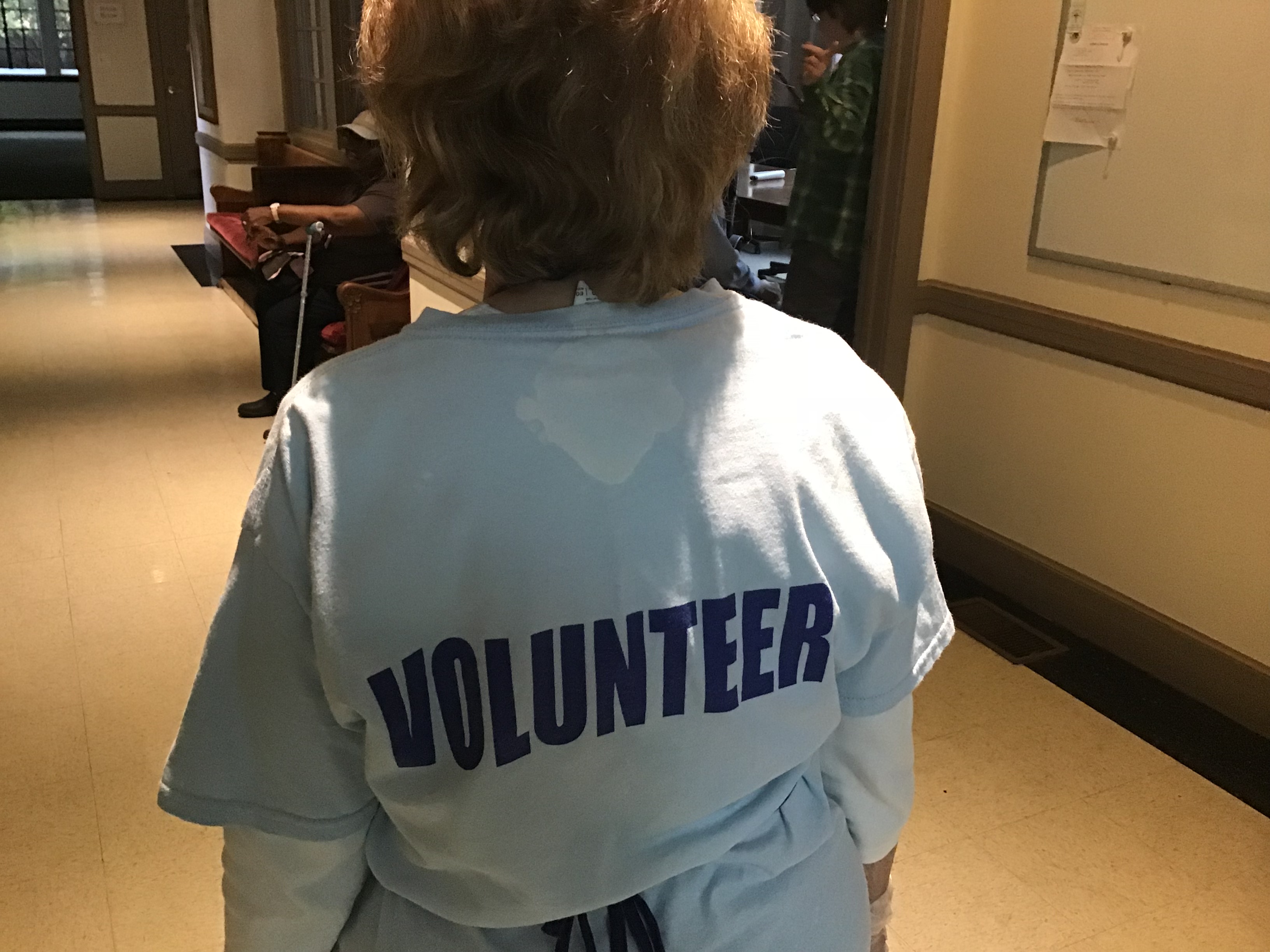 Volunteering FAQs
What Volunteer opportunities are available?
Food prep, serving, packing healthy backpacks, gardening, food pick-ups and deliveries, special projects.
What are your age guidelines?
High School Students and Adults may volunteer for any available shift. Children in Kindergarten through 8th grade may volunteer with a parent/caregiver.
What can I expect on my first day?
When you arrive, a staff member will show you where to store personal belongings and give you a name tag. Staff will then go over safety guidelines and the tasks you will be helping out with.
We welcome groups of 6 or more to volunteer, just complete a group inquiry survey here and someone from Toni's Kitchen will contact you. Groups with 5 or fewer people should have each member of the group register or sign up as an individual volunteer.
Closed toe, non-slip shoes, knee length or longer pants, long hair tied back. Please avoid shorts and tank tops.
Do you accept walk-in volunteers?
Unfortunately, we cannot accept walk in volunteers, please use our online system to sign up for an available shift
How can I get community service hours?
In addition to volunteering on site, you may also donate home cooked meals/baked goods or do a food drive to gain service hours. Please keep track of your hours and ask a staff member to sign off on any paperwork.
How do I register to become a volunteer at Toni's Kitchen?
You can register by clicking here.
If I am already registered as a volunteer, how do I sign up for a volunteer shift?
You can sign up for a volunteer shift here.