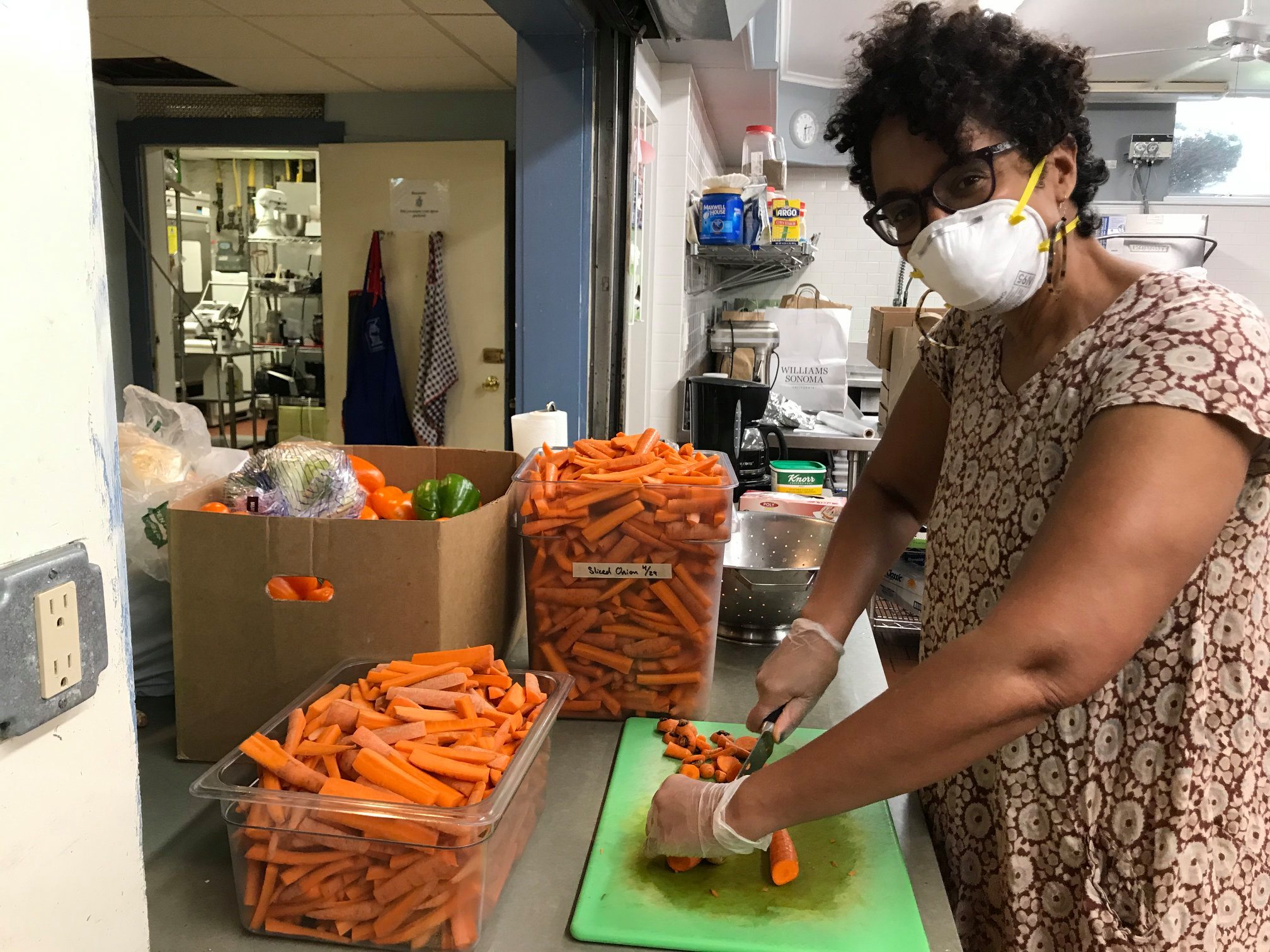 Soup Kitchen
Toni's Kitchen is once again providing onsite dining for our guests! Onsite dining is open at 11:30 am on Thursdays and Fridays for one hour. The meal is being served in the Assembly Hall of St. Luke's Church until our regular dining room space becomes available later this year.
We continue to offer full meals for our guests for pickup on Thursdays, Fridays and Saturdays from 11:30 am to 12:00 noon and on Sunday from 3:00 pm to 5:30 pm. We also provide meals to our community through our food truck, our TK Delivers program, and through our community partners.
We continue to work to ensure that our guests have reliable access to healthy food without interruption during the pandemic.