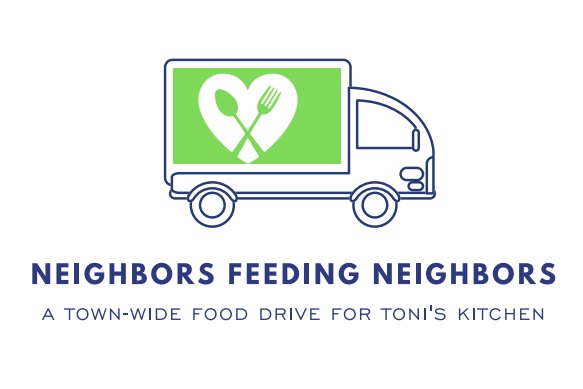 It's our first Toni's Kitchen Town-Wide Food Drive!
Toni's Kitchen is inviting you to join our first ever town-wide Food Drive. It's easy to do. Go to https://www.surveymonkey.com/r/toniskitchen to sign up. Please sign up by Tuesday, December 15.
Then simply leave a donation of shelf-stable food (no glass!) on your porch/doorstep by 11:00 a.m. on:
Toni's Kitchen will come by and pick it up! Contact-free!
What kind of food do we need? We need shelf-stable food within the expiration date, which can include:
Breakfast items
Pasta Sauce
Rice
Tuna
Peanut Butter
Soup
Nuts
Dried Fruit
Canned Beans
Living in an Apartment building? Please make arrangements for us to pick up in the lobby or at the front entrance.
At this time we are able to pick up in Montclair and Glen Ridge. If you live in another town, please participate by dropping food off at Toni's Kitchen.
Don't want a pick up but still want to donate food?
Toni's is open for donations Weekdays 9-2;
Saturdays 9-12; and Sundays 3:00-5:30.
Questions? E-mail us at: hello@toniskitchen.org