Toni's Kitchen and Maxsip Telecom Team Up to Help Toni's Guests Get Connected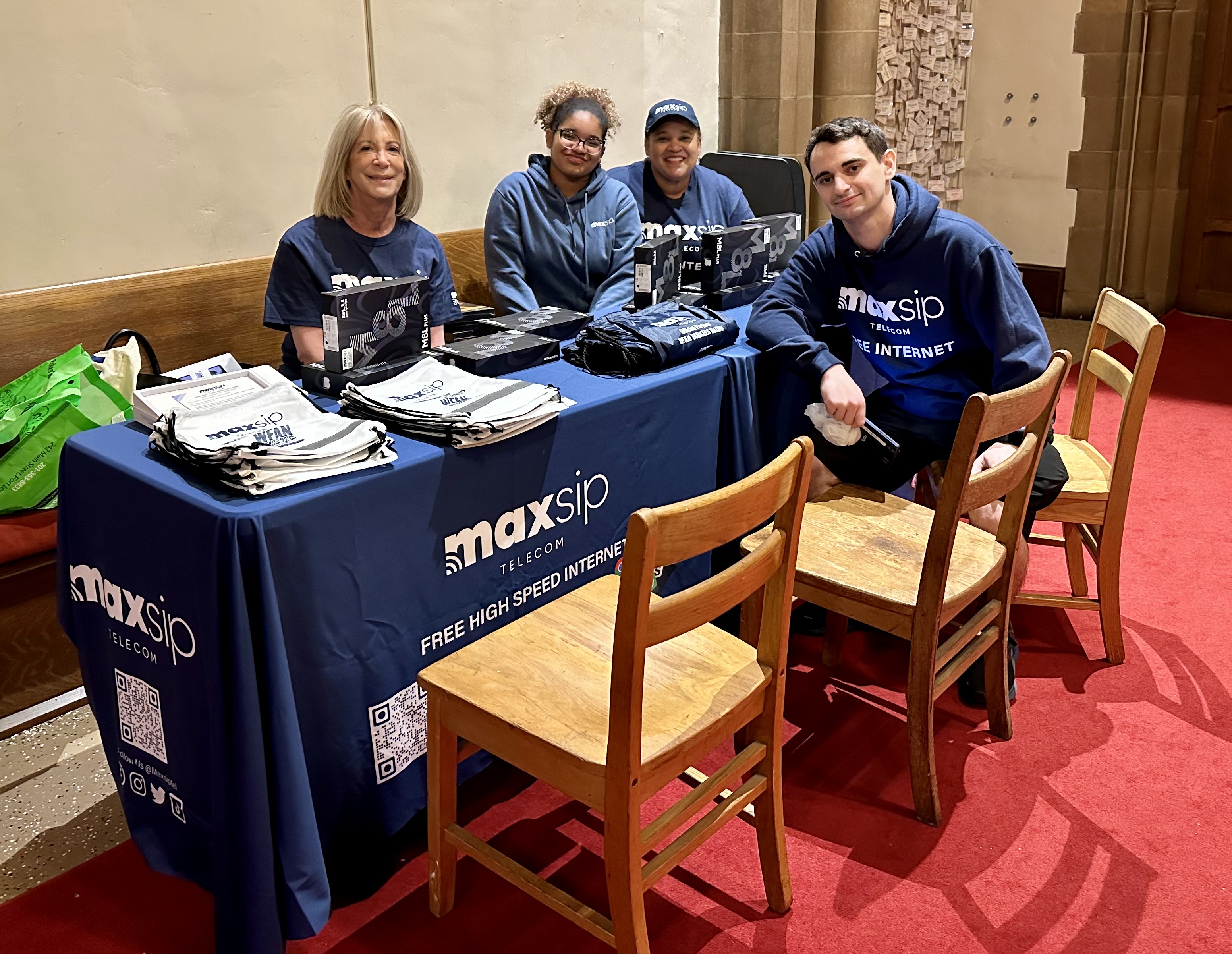 Toni's Kitchen is working with Maxsip Telecom to offer Toni's Kitchen Choice Pantry guests help in staying connected to the Internet, which is a critical component of daily life nowadays. As part of the federal government's "Affordable Connectivity Program (ACP)", guests from qualified households can get a discount on their monthly Internet bill, or a free tablet with 5 GB of free monthly data.
Nancy Xenakis is a staff member at Toni's Kitchen who manages the relationship with Maxsip, one of the government's contracted providers. She says that Maxsip representatives are on site at Toni's during the Choice Pantry service to educate guests on the program, help them apply and issue the tablet/data right there. The Maxsip team on site is bilingual. Nancy says guests that are in other programs, such as Supplemental Nutrition Assistance Program (SNAP), Special Supplemental Nutrition Program for Women, Infants, and Children (WIC), Supplemental Security Income (SSI), reduced lunch programs, or NJ FamilyCare (formerly called Medicaid), are eligible. "The nice part is the team can easily look guests up to see if they are active or pending in those programs. So right away they know and either receive a tablet/data or have it delivered to them (or pick it up at Toni's Kitchen) once their pending status is approved."
Maxsip also helps guests change their ACP choice from a discount on their monthly Internet service to the tablet/data if they wish. Nancy says, "This process is easier for our Choice Pantry guests than other programs and the fact that they can do this before receiving their groceries is efficient."
The program began with 13 days on site in May and June during Choice Pantry hours. So far, 117 guests have received a tablet/data. Guest feedback has been extremely positive. One guest commented, "The team was so nice and patiently helped me gather my documents to apply. When I was approved a few weeks later they arranged to deliver my tablet to me and explained how it works."
The program will resume in the Fall and will offer an additional cell phone/SIM card option.