Town-Wide Food Drive a Big Success!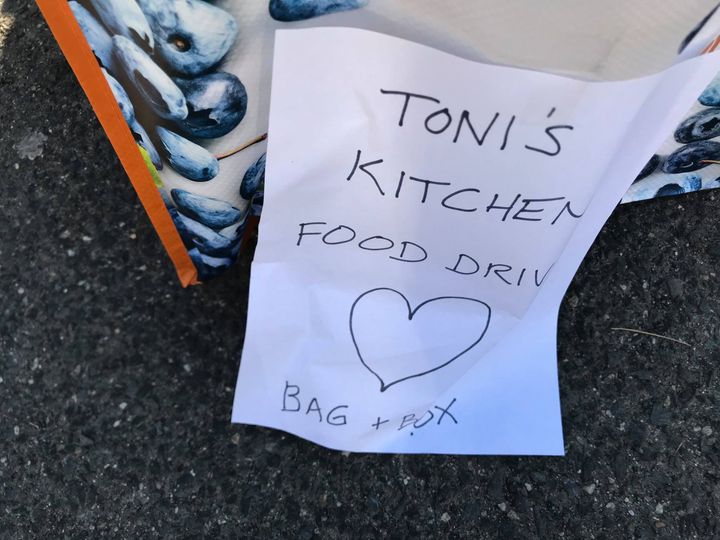 This past Sunday, December 20, Toni's Kitchen had our third town-wide food drive. We received 12,500 pounds of food! 265 families donated food, which was picked up by 20 drivers and sorted and stocked by 50 volunteers on 3 shifts. Those are some impressive numbers!
Even more impressive is the generosity of our community for contributing to this effort. These donations will go to help us meet the growing food need in our community during this challenging moment.
Thanks to our donors and volunteers for making our food drives such a success!
Happy Holidays from Toni's Kitchen!