Toni's Kitchen to Celebrate 40 Years of Serving the Community on Oct. 1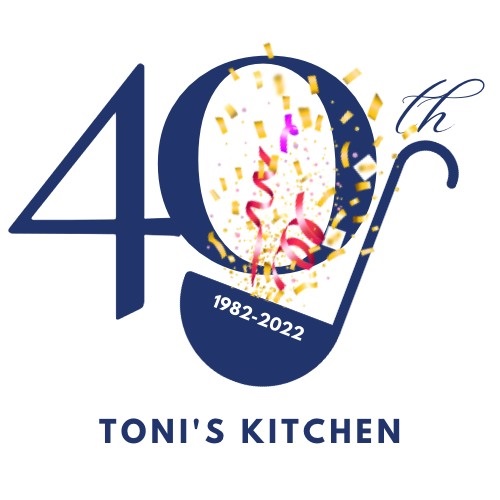 Toni's Kitchen, a food ministry of St. Luke's Church in Montclair, is delighted to invite the community to its 40th Anniversary Celebration on Saturday, Oct 1st at the Upper Montclair Woman's Club. Festivities include dinner and dancing with comments from Special Guest, Jim Axelrod, Chief Investigative Correspondent for CBS News. Music for the evening includes Jon Luks and the Jive Dukes, The Passing Notes and dance music with Ritesh Patel/DJ Ritters.
Click here to purchase tickets and check out sponsorship opportunities.
Proceeds from the event will support the next chapter of Toni's Kitchen's work to address food insecurity in our community.
Toni's Kitchen has been serving Montclair and neighboring towns since 1982 when Antoinette ("Toni") Green began serving meals to those without housing. Since that time, Toni's Kitchen has grown to a more robust food support organization providing meals and groceries to families and seniors in recognition of the wide diversity of local populations struggling with food insecurity.
The recent pandemic unveiled the number of residents living paycheck to paycheck as Toni's Kitchen saw the demand for food grow from 240,000 meals in 2019 to 1.5 million in 2021. With the pandemic easing, Toni's is seeing strong continued demand due to unexpectedly high inflation and the spike in housing costs. This anniversary event will celebrate how the entire community has stepped in to make sure this high level of need for food is supported.
"We are delighted to celebrate this milestone event," said Anne Mernin, Executive Director of Toni's Kitchen. "Toni's has always been a reflection of the generosity of this very special community. We would never have had the impact of 40 years of service without the many, many donors and volunteers who have made this possible. We can't wait to celebrate!"