Toni's Kitchen and Frontier Insurance Services Team Up to Help Guests Navigate Medicare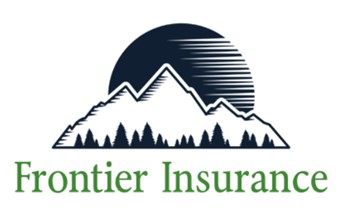 Navigating Medicare can be a challenge. To help Toni's Kitchen guests get current information about Medicare, presented in an understandable way, Toni's Kitchen is partnering with Frontier Insurance Services to provide an opportunity for guests to learn about Medicare onsite while receiving their groceries at Choice Pantry.
The program started in June and serves a real need, says Nancy Xenakis, a staff member at Toni's Kitchen who manages the relationship with Frontier. "We have many guests approaching the age of Medicare eligibility and others that have a disability and are eligible earlier. They have many questions and need assistance navigating the various components of Medicare."
Nancy says that she worked with Frontier to make their information and presentation specifically tailored to the needs of Toni's guests with information on Medicare Part A (hospital), Part B (outpatient), Part C (Medicare Advantage), Part D (prescription drug coverage) and Medigap (supplement to original Medicare). They also have a comprehensive website with Medicare FAQs and educational videos and links to Medicare.gov.
Two staff members from Frontier (one of them bilingual in English and Spanish) are onsite at Toni's on the first Thursday of every month. They help guests navigate questions about Medicare elgibility, dual eligibility (NJ Family care and Medicare), the annual open enrollment period, all five parts of Medicare as well as general questions about insurance.
In August, Toni's Kitchen and Frontier began collecting aggregate data on services provided both onsite and follow-up afterwards. For August and September combined, approximately 48 unique guests received education at the onsite table and of those, 38 requested follow-up. As the partnership continues, longer term outcomes will be measured (e.g., how many guests successfully enroled in an insurance program).
This partnership with Frontier is one of our many programs at Toni's Kitchen designed to assist our guests in improving their health and wellness and to lead more independent lives.