Montclair Public Library "Food For Friends" Program Takes Donations for Toni's Kitchen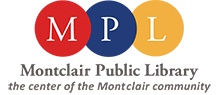 The Montclair Public Library is offering a holiday "Food for Friends" program during the holiday season to benefit Toni's Kitchen through December 20. The program accepts donations of non-perishable foods with proper expiration dates for Toni's "Healthy Backpack" program. Donations can be made at the main branch of the Library as well as at the Belleville Avenue branch.
The Toni's Kitchen Healthy Backpack program provides backpacks filled with healthy, nutritious food to families throughout our community, including approximately 600 children. Some of the foods the backpacks use most frequently are peanut butter, canned tuna, canned fruits, trail mix, oatmeal, pasta and rice. For a full list of best foods to donate for this program, click here.
You can find out more about the Library's "Food For Friends" program by clicking here.
Thank you to the Montclair Public Library for their generosity!