Community Steps Up For Our Recent Town-Wide Food Drive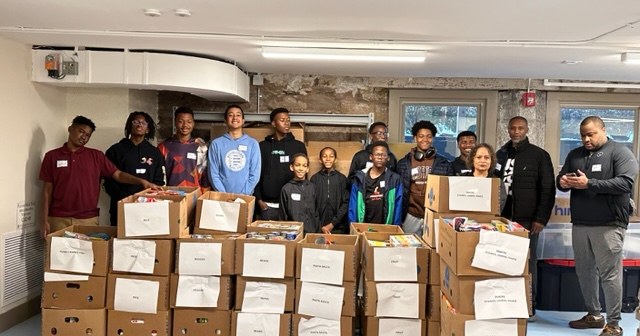 Toni's Kitchen held our latest Town-Wide Food Drive on Saturday, September 30. As usual, our community stepped up with great participation! 86 families registered for the drive. Volunteers from Brother to Brother and AAPI Montclair were on hand at Toni's Kitchen to help sort the donations as they arrived.
We collected 3200 pounds on the day! 3200 pounds of food means that we are able to provide the equivalent of 2667 meals to those in need in our community.
This work only happens because of the dedication of our volunteers and the enthusiasm of our community.
Our Town-Wide Food Drives are a big part of Toni's Kitchen's goal of building a food secure community. Thanks to everyone who donated food and helped us with the Drive!
Here are some photos from our Food Drive: